By Dr Harsh Sharma, DHMS, BHMS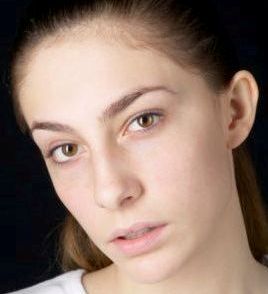 A condition that I encounter on a daily basis in my patients is that of anaemia. It is seen all the more frequently in women and young females. To understand anaemia, it is the condition where either the absolute number of the red blood cells is low or the haemoglobin level in an individual RBC is low. The normal level of Hb in a normal male is about 14 -16 gm/100ml. In a female, it is 12-14gm/100 ml.
Anaemia leads to decreased ability to transport oxygen in the blood. Due to deficiency of oxygen, one tends to get short of breath very easily. Slightest exertion or physical activity is difficult. The heart beat tends to increase disproportionately while exercising or climbing stairs. This is known as palpitation. One tends to feel tired and weak. The eyes and the skin of the face, hands and feet is pale. This paleness is also manifested in the nails, which lose their normal pink colour. Another symptom that is seen in anaemic persons is hairfall. Even nails tend to be brittle and break easily. There is mental irritability. Sometimes, one feels like eating earth, chalk and other such strange things which are otherwise indigestible.
5 best Homeopathic medicines for anaemia
It is important to find out the exact cause of anaemia and correct any dietary deficiency. In many cases, it is the digestive and assimilative capability of the patient that is the culprit and not any dietary deficiency. Homeopathic medicines are very good at correcting such states of the body. The body starts assimilating the food. The nutrients present in the food start to get properly utilized for their respective normal functions. It allows the body to correct the anaemia in a natural manner. One hardly needs any supplements or any injections. Here I am presenting a list of the 5 best homeopathic medicines for anaemia.
1. Cinchona-One of the best homeopathic medicines for anaemia due to blood loss
In cases where the cause is blood loss, Cinchona is one of the best homeopathic medicine for anaemia. The blood loss may be due to increased menstrual flow as happens in some females or due to worms as occurs in some children. Even when the blood loss has happened in some acute cases like injury, Cinchona is very useful. One feels weak and tired. There are frequent headaches. Periodicity of the pains is a characteristic of this medicine.
2. Natrum Mur- One of the best homeopathic medicines for anaemia due to grief
When grief due to any personal tragedy or circumstances is the cause of anaemia, Natru Mur is one of the best homeopathic medicines for anaemia. The grief may be due to the death of a family member or some financial loss or loss of position. One tends to be worse in heat or in summers. There is increased desire to take salt or any salty and spicy food items. Oedematous condition is often seen in the feet or around the eyes. Despite having a normal diet, the patient tends to be thin or skinny.
3. Nit-acid-One of the best Homeopathic medicines for anaemia with desire for chalk, paper and earth
When there is an irresistible desire to eat chalk, paper, earth or any such indigestible things, Nit-acid is one of the best homeopathic medicines for anaemia. There are often cuts at the corners of the mouth. Aphthae or ulcers in the mouth are also seen quite frequently.
4. Phosphorus- One of the best homeopathic medicines for anaemia with weakness and exhaustion
When the predominant symptom is that of weakness, exhaustion or prostration, Phosphorus is one of the best homeopathic medicines for anaemia. There is increased thirst and that too for cold water. The patient is usually thin, wiry and tall in stature. There is great weakness of the nervous system. There is increased restlesness and one cannot tolerate any noise, strong odor or light.
5. Pulsatilla-One of the best homeopathic medicines for anaemia in females
This is predominantly a female remedy and often works wonders for anaemia. The nature and disposition of the person is the most important guiding symptom. The patient is of weeping disposition and cries at the drop of a hat. She feels better in open air and is worse in heat. Thirstlesness is another guiding symptom for the use of this medicine.